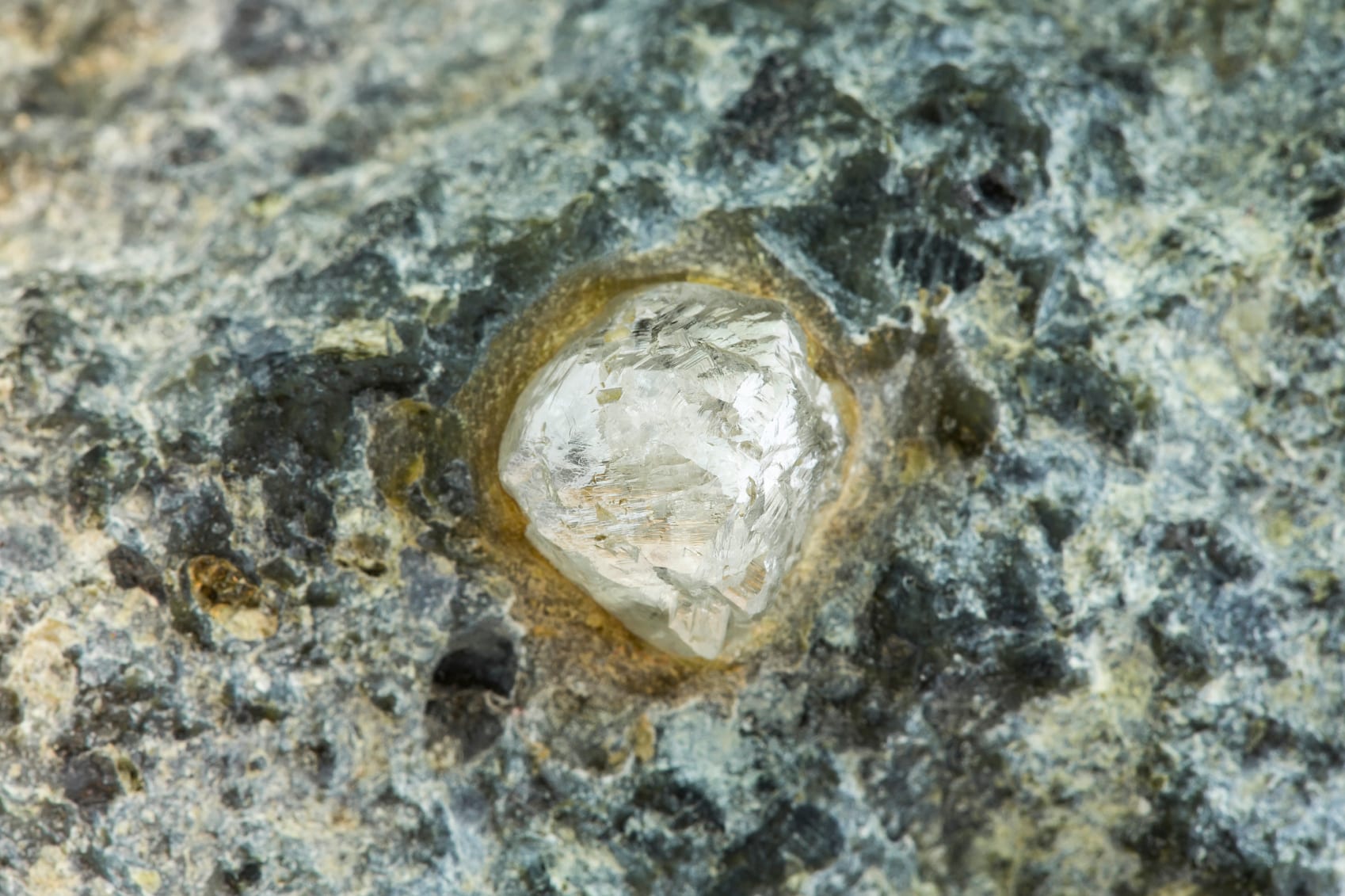 The first post in this series, Kimberlite: A Girl's Best Friend described how kimberlite, volcanic rock that contains diamonds, is formed and evaluated for mining. While kimberlite is the most common source of diamonds, finding it doesn't guarantee finding diamonds. In fact, few kimberlite pipes actually prove worthwhile to pursue. To put it in perspective, consider this excerpt from De Beers' 2014 Diamond Insight Report:
Over the last 140 years, almost 7,000 kimberlite pipes have been sampled by geologists, about 1,000 of which have been diamondiferous. However, only about 60 of these are sufficiently rich in diamond to be economically viable. Just seven mines (Jwaneng and Orapa in Botswana, Udachny and Mir in Russia, Premier (now Cullinan) and Venetia in South Africa and Catoca in Angola) are what miners refer to as 'Tier 1 deposits' with more than US$20 billion worth of reserves.
Diamond production levels are expected to plateau or decline as soon as 2020, and the industry is getting nervous about meeting the ever-present demand for this precious stone. The Bloomburg Business article, Diamond Hunters Give Up Search for Gems Too Hard to Find declared that finding diamonds is so difficult that most explorers have given up, citing De Beers data that despite $7 billion in spending since 2000, there have been no major diamond finds.
Those who have yet to give up are left with some pretty remote target locations including northern Russia and Canada, the Democratic Republic of Congo and the Central African Republic, now that South Africa and Botswana are almost tapped out. Nonetheless, even as mining activity wanes, demand is growing, especially from China and India. The two countries accounted for about 20% of purchases in 2011, and that share will rise to 28% in 2016 as the market grows to $31 billion from $23 billion, according to De Beers owner Anglo American Plc.
Industry leaders interviewed for the Bloomburg article doubted that any more major kimberlites would be found, but in March this year it was reported that Karelian Diamonds had identified a new kimberlite in Finland. This new discovery lies on the same geological craton as some of the world's largest diamond mines in Russia and could be part of a cluster of kimberlite pipes. In addition to the potential scarcity of diamonds, consider the fact that only about 30% of diamonds are of "gem quality" and suitable for jewelry.
The remaining 70% of mined diamonds, known as bort, are sold for industrial applications. (read Industrial Diamonds – As Good as Gemstones, or Better?)
So what about synthetic diamonds? Might these fill the supply and demand gap? There is a large market for cheaper stones that resemble diamonds, as well as diamonds that have been treated to improve their appearance. These include high-pressure high-temperature (HPHT) diamonds and laboratory-grown diamonds formed by Chemical Vapor Deposition (CVD), techniques which produce products nearly indistinguishable from natural diamonds.
Fourier Transform infrared (FTIR) spectroscopy can be used to analyze the impurities in diamonds to help confirm if the diamond is synthetic or if it has been treated. Diamonds are unique among gemstones because they are composed of a single element (carbon), while virtually all other gems contain multiple elements including significant amounts of oxides. The infrared spectrum of diamond is equally unique and can be used to easily confirm that a stone is actually a diamond. The key use of FTIR in gemology is to provide evidence that a real diamond is natural and not treated or synthetic.
Read Analysis of Diamonds by FT-IR Spectroscopy to learn about several diamond analysis techniques using this technology.