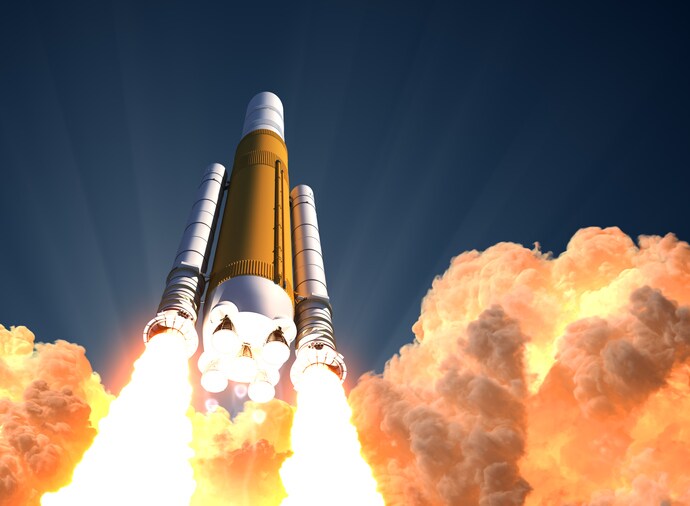 Colorado School of Mines is planning to launch a first-of-its-kind interdisciplinary graduate program in space resources in 2018, according to a press release on the school's web site. The first course, Space Resources Fundamentals, will be offered for the first time this fall, to be followed in the spring semester by a new space systems engineering course, design project class, and seminar series, all focused on space resources.
"In recent years, there has been a growing interest by space agencies and the private sector in resources found beyond our planet, such as water, gases, minerals and metals, to be used in space, instead of launching them from Earth.  This often-called 'living-off-the-land' approach has been driven by an awareness that further development of space travel will be enabled through processing of materials and production of propellants in space for more affordable and flexible transportation, facilities construction and life support," said Angel Abbud-Madrid, director of the Mines Center for Space Resources and research associate professor in mechanical engineering.
Advancing Mining has been reporting on the space mining phenomenon for several years. The post, Space, the Final Frontier…for Mining? describes a 2013 NASA study on the use of robotic machinery to carry out asteroid mining. A summary of the study on NASA's web site states that the researchers used computer modeling to determine that six generations of development could produce robots and automated machines capable of building and operating themselves without any Earthly materials. Companies interested in asteroid mining also point out that the water contained in asteroids may be used to make rocket fuel in space and thus enable further exploration.
Although many remain skeptical, new developments and advances in space mining continue. In 2015, the U.S. Congress passed the Space Resource Exploration and Utilization Act of 2015, a commercial space bill that defines space and asteroid resources as well as property rights. This year, Luxembourg announced that it has passed a law that defines licensing of resources mined in space, the first European country to do so. Luxembourg also opened a €200 million line of credit to incentivize entrepreneurial space companies to set up their European headquarters in the country, and it also purchased a major stake in U.S.-based asteroid miner Planetary Resources. SpaceX is making strides towards developing reusable rockets that can return from a trip to outer space in-tact, to be flown again and again, and has already had several successful test launches. In March of this year the company achieved "the world's first reflight of an orbital class rocket" according to the company's web site.
To learn more about mining in space, or about how portable X-ray fluorescence (XRF) analyzers can help find the good stuff here on Earth by providing fast acquisition of geochemical data for ore deposit modeling, check out this recommended reading list:space engineers planet m