Editor's Note:  Here is an interview with Ronald Smith, one of our subject matter experts in the coal industry. The mining industry itself is full of interesting and diverse careers — engineering, mining operations, field operations, health and safety, environmental management, research & development, IT, and finance, to name a few. However, there are many other careers that cater to the industry as well, including sales.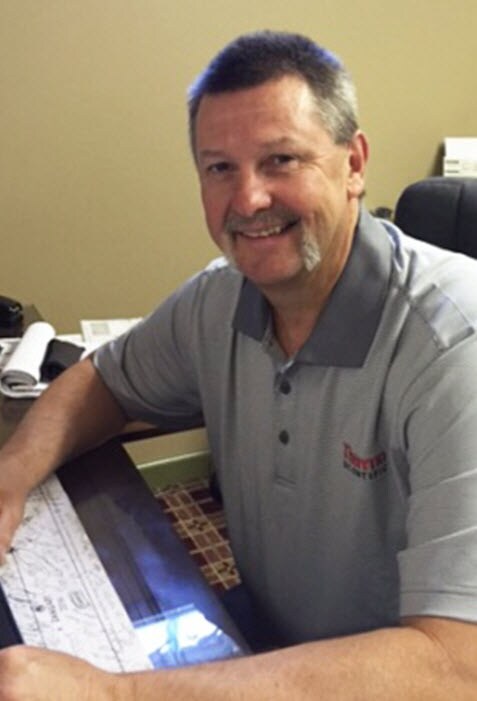 Q: Tell us about your background:  how did you become interested in the coal industry?
A: I love the coal mining industry and the people who work in it. Coal has been a part of most all my life. My dad was a coal miner, his dad was a coal miner, and many of my friends and neighbors were or are coal miners.
Q: Describe your role as a coal industry sales leader.
A: My role was to develop a new market within the underground coal industry to adopt and approve the use of a portable respirable dust monitor.  Since 2008 I've worked closely with all levels of the mining industry, including company presidents, corporate safety directors, mine level personnel, and regulatory agencies such as MSHA (Mine Safety & Health Administration) and NIOSH (National Institute of Safety and Health). In conjunction with the regulatory agencies our goal was to test and introduce this new technology within the industry and help promulgate a new dust rule under CF part 75 that allowed the use of our new PDM 3700 instrument designed to lower miners′ exposure to respirable coal dust in real time. The promulgation of this new dust rule would mandate the portable respirable dust monitor or PDM 3700 as the newest instrument for monitoring worker exposure to unsafe levels of dust in today′s coal mines.
Q: What are your day-to-day responsibilities?
A: At the time I was working with engineering, product management, and industry leaders making necessary changes to the instrument and providing the training required to ensure the PDM 3700 was a successful personal dust monitoring product both now and in the future.
Q: What is the biggest challenge in the industry?
A: Dust inhalation is a huge concern in coal, metal, nonmetal, stone, sand, and gravel mining operations. In fact, the U.S. Mine Safety and Health Administration considers respirable coal dust to be one of the most serious occupational hazards in the mining industry. Coal and crystalline silica dust are the causes of serious, sometimes fatal lung diseases such as pneumoconiosis (CWP, or black lung), which affects coal miners, as well as silicosis, chronic obstructive pulmonary disease (COPD), and chronic renal disease, which can affect coal and other types of miners. NIOSH has classified crystalline silica as a potential occupational carcinogen.
Q: What has been a challenge for your particular job?
A: All the ups and downs over the past 8 years dealing with the challenges the industry has gone through. With the onset of the natural gas industry, the price per ton of coal has declined sharply causing a very unstable coal market and a reduction in the number of coal operations. The good news is coal markets have finally stabilized and the price for coal has rebounded allowing the industry to start growing again. In addition to the industry downturn, changing any type of government regulation is a very slow process. You just have to keep grinding away.
Q:  Do you have a favorite mine?
A: I'd say Kidd Mine in Timmins, Canada. Even though this is not a coal mine operation but rather a copper/zinc mine, it is truly a work of art at the incredible depth of over 10,000 feet. To put that in perspective, that is almost 2 miles deep underground.
Q:  How has your vision changed or evolved during the time you've been with the company?
A: Personal dust monitors are just one product offering of my company.  However, these dust monitors protect miners' health by tracking the shift-average respirable dust exposure as it approaches regulatory limits. Providing mine workers and management with the tools to personally monitor and reduce their exposure, these instruments are the first line of defense in preventing long-term health effects. These products strengthened my belief that my company is truly helping the world become a cleaner and healthier place to live and work and I'm glad to be a small part of that success.
Q:  5 fun, fast questions:
Favorite movie: Braveheart
Favorite food: Bacon
Favorite hobby: Motocross with my sons
Who would play you in a movie: Mel Gibson, of course
What is on your bucket list: I don't have a bucket list, I live each day one day at a time.
Q:  Do you have any advice?
A: My advice would be while using any dust monitor, make sure you're using the instrument in accordance with all of the manufacturers' recommendations. Pay attention to the instrument readings and make the necessary changes to ensure a healthy and safe working environment.
Recommended Reading:
THE SERIES: AN END TO BLACK LUNG DISEASE: HOW CLOSE ARE WE?