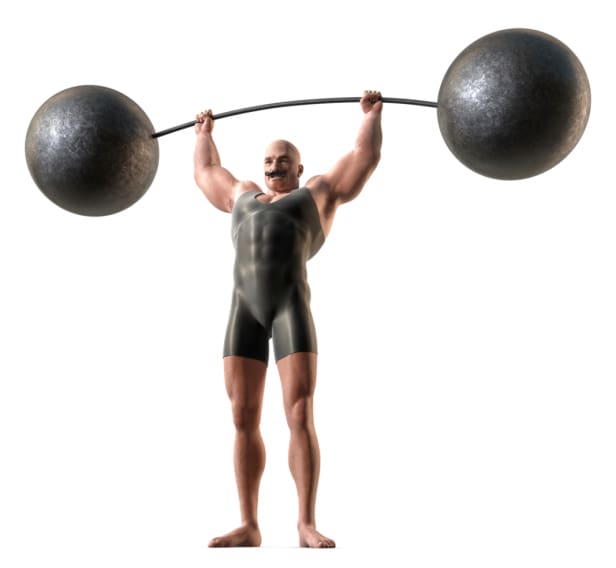 The steel industry is one of the largest in the world and is integral to numerous adjacent industries such as construction, transportation, energy, and manufacturing. Steel is widely-used for its strength, but it must also meet certain requirements for stiffness, depending on the end product it is used to make. The terms stiffness and strength are often confused; an article on thefabricator.com explains the difference:
Strength: Strength is a measure of the stress that can be applied to a material before it permanently deforms (yield strength) or breaks (tensile strength). If the applied stress is less than the yield strength, the material returns to its original shape when the stress is removed. If the applied stress exceeds the yield strength, plastic or permanent deformation occurs, and the material can no longer return to its original shape once the load is removed.
Stiffness: Stiffness relates to how a component bends under load while still returning to its original shape once the load is removed. Since the component dimensions are unchanged after load is removed, stiffness is associated with elastic deformation.
A material can have high strength and low stiffness. If a metal cracks easily, it has low strength, but if it has low stiffness, it can deflect a high load.  The article explains that stiffness depends on the modulus of elasticity, also known as Young's Modulus, which is constant for a given metal. Because Young's Modulus for steel is three times that of aluminum, an aluminum part under load will deflect three times as much as a similarly loaded steel part. The thickness and shape of the formed part also contributes to its stiffness.
All steel has approximately the same stiffness, but comes in many different strengths depending on the alloying metals used.  Stainless steel comes in more than 100 grades which are created by adding alloys such as  chromium, silicon, nickel, carbon, nitrogen, and manganese to impart properties such as heat resistance, strength, flexibility, and ductility. Martensitic or semi-austenitic steels are the strongest  due to the addition of elements such as aluminum, copper and niobium.
As an example of the importance of differentiating between strength and stiffness, consider the Corporate Average Fuel Economy (CAFE) standards. Car manufacturers are meeting CAFE requirements by using lighter-weight, higher-strength steel components that provide improved fuel economy. These new steel grades, called advanced high-strength steels (AHSS), make the car body structures stronger but lighter in weight. Car manufacturers are also considering the less stiff aluminum as a lighter weight alternative to steel. In the event of a crash, strength is obviously a critical safety consideration in car components, but so is stiffness depending on the function of the car body part.  If a steel part on a car is replaced with an identical (shape, thickness) aluminum part, it may deflect more due to its lower stiffness. This could be an issue if a part 'sags' and rubs against another part.  However, adjusting the design (shape, thickness) of the aluminum part, it is possible to obtain the strength and stiffness needed, while lowering the mass of the part.
Many steel items start out as flat sheet metal or plates and must be manufactured to precise thickness specifications depending on the application for which it is used. It must also be easily machinable so that it can be formed into its permanent shape without cracking. While strength is an advantage in many applications, adding strengthening alloys may contribute poor machinability, meaning the material is difficult to cut and wears down the tooling. Accurate thickness measurement of process-line steel ensures the finished products have specific mechanical properties, including the appropriate strength and stiffness for their application. An excellent way to accomplish this is by processing the material through a cold rolling mill. Cold rolling is a metal forming process in which a sheet of metal is pressed through a pair of rolls to reduce thickness, increase strength and improve surface finish.
Recommended reading to learn more about manufacturing and processing steel to meet strength and stiffness requirements:
Additional Resources: