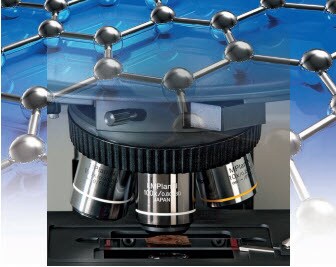 Graphene is a strong, thin, and electrically and thermally conductive "super material" under investigation in areas that include electronics, energy storage, high strength composites, and sensing technologies, to name a few. Graphene also has exceptional barrier properties and may be used as a barrier layer in a variety of applications, such as an anti-corrosive metal coating. (Graphite, a soft, crystalline allotrope of carbon that occurs naturally in metamorphic rock, is the source of graphene.)
NACE International defines corrosion as the natural deterioration that results when a surface reacts with its environment. The site describes 10 primary forms of corrosion, explaining that metal products and even single alloys can succumb to more than one kind of corrosion depending on their exposure to different environments at different points within a system.
Researchers studying graphene as a protective metal coating are finding promising results. Phys.org reports that a study appearing in ACS Nano found that graphene, whether made directly on copper or nickel or transferred onto another metal, provides protection against corrosion:
Copper coated by growing a single layer of graphene through chemical vapor deposition (CVD) corroded seven times slower than bare copper, and nickel coated by growing multiple layers of graphene corroded 20 times slower than bare nickel. Remarkably, a single layer of graphene provides the same corrosion protection as conventional organic coatings that are more than five times thicker. Graphene coatings could be ideal corrosion-inhibiting coatings in applications where a thin coating is favorable, such as microelectronic components (e.g., interconnects, aircraft components and implantable devices), say the scientists.
Gizmag.com reports that graphene coating makes copper almost 100 times more corrosion-resistant, according to researchers from Monash and Rice Universities, while University of Buffalo researchers found that graphene varnish could slow down steel corrosion. Graphene is exceptionally strong and much more damage-resistant than polymer coatings and may protect metals in the harshest environments.
Nature Communications reports that the University of Manchester is collaborating with many companies to exploit the barrier properties of graphene to make anti-corrosive and protective paint. The researchers have developed a process to not only make graphene films stronger but impermeable to gases, liquids, and chemicals, even corrosive acids.
One of the most effective tools for investigating the barrier capabilities of graphene is Raman imaging. Raman spectroscopy is a laser based scattering spectroscopy providing detailed molecular information that can be used to identify the chemical nature of a material. Raman is ideally suited for graphene due to the structure and bonding found in the material. Single layer graphene is a two-dimensional material composed exclusively of sp2 bonded carbon. The sp2 bonded carbon gives an extended network of highly polarizable π bonds which results in an extremely intense Raman signal.
Our next article will discuss an experiment in which rapid Raman imaging was used to determine the protective capabilities of single layer graphene. It was shown that Raman imaging can be used to investigate failure points in the protective barriers that were induced with high temperature annealing of single layer graphene coated Cu.
(If you can't wait, you can see the application note here: Graphene Protective Coating Capabilities Investigated by Raman Rapid Chemical Imaging.)