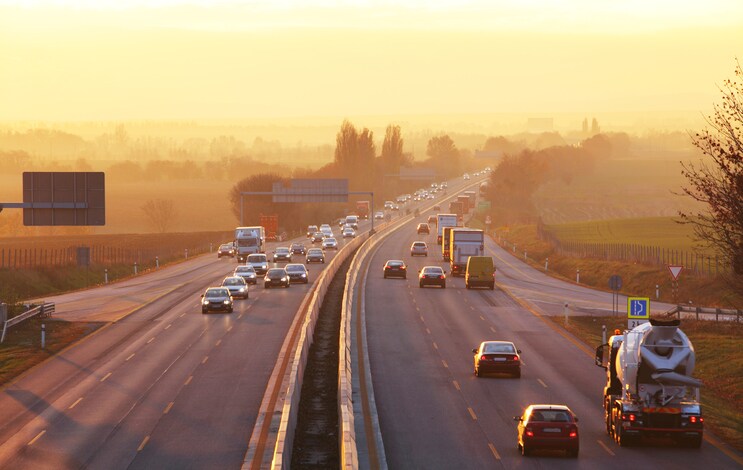 A recent article discussed the issue that generating nuclear power requires the transportation of spent radioactive fuel safely over thousands of miles from reactor sites for reprocessing or disposal. In the article, it was reported that a national laboratory "recently completed a nuclear 'triathlon' that involved moving a simulated cargo of spent fuel rods over 14,500 miles to record the stress and jolts that fuel undergoes in transit."
This case was just a test run; there were no spent fuel rods used in the transit. But it does bring to mind the question of how workers, drivers, and the bystanders along the way are protected in case something goes wrong. Expended fuel rods are fragile, and journeys over railroad tracks, city streets, and rough waters could create some bumping, shaking, and unwanted movement throughout the trip. I live in New England and spring is the season of potholes. Those road surface cavities jolt cars and cause flats, bent rims, steering systems misalignments, and even suspension damage among other things. Every precaution must be taken to ensure that those transportation vehicles, and their fuel rod cargo, don't experience the same brunt of those hazardous conditions.
The article described how the fuel rods were packaged to avoid strains and how there were sensors onboard that collected data on shock and vibrations – all in an effort to "understand if the fuel can withstand the accumulation of shocks and vibrations during the journey that could potentially cause a fuel rod to break."
However, the author did not consider – or at least report on — the radiation detection and monitoring equipment that should be included as well.
Protecting Workers and the Public Along the Way
Any workers involved in the transport, including drivers and handlers, should carry personal portable radiation detection and identification instruments. And funding should be considered for every community with a response team on the transport route.
Personal Radiation Detectors are pager-sized instruments used for gamma detection, gamma ID, and neutron detection. Any workers involved in the transport, as well as police officers along the route, should wear these instruments as a primary means of mapping the spill area, should an accident or leak happen along the route. Electronic personal dosimeters and handheld survey meters monitor exposure to ionizing radiation in real time and emit both audible and visual alarms so that personnel can react quickly when an acceptable dose rate level is exceeded.
If something did happen, first responders need to quickly identify the location and the spread of the radioactive surface contamination, so multi-purpose survey meters are used. These meters are simple, robust, reliable contamination and dose rate measurement tools for characterizing alpha, beta, gamma and X-ray radiation. Also known as Geiger counters, these instruments provide an on-site solution for homeland security personnel, fire brigades, emergency response personnel, agencies involved in decontamination and decommissioning projects and hospital and pharmaceutical industry employees along the route.
Cities and towns along the route may also want to have spectroscopic area monitors in their fleet of response tools. These autonomous monitors can be placed in a dangerous dose rate area and automatically and wirelessly transmit the radiation data collected, minimizing the radiation dose exposure of first responders without impacting the quality and frequency of data collection. This type of equipment can deliver high precision gamma and neutron radiation measurements and real-time data collection across a wide range of environments and radiation dose rate levels.
The author of the article proclaimed this mock trip as one of the most ambitious tests taken by the lab to date. Indeed, including giant nuclear flasks, heavy-haul trucks, ships, and flatbed rail cars to transport the fake fuel rods, and move it across countries and continents is an enormous accomplishment. But if the data collected from the trek helps to save even one life, or avoid one toxic event, it is a feat that was worth every step of those 14,500 miles.