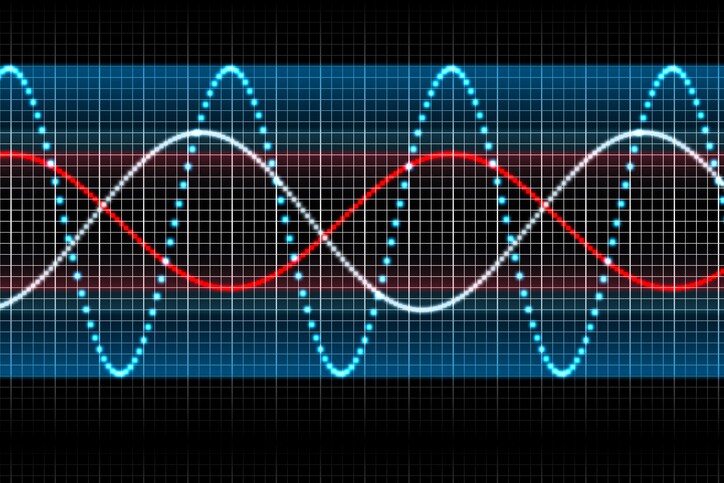 None. That's the simple answer.
The food industry uses food metal detectors as part of its quality assurance and safety program. These detectors help find small particles of ferrous, nonferrous and stainless steel using coils wound on a nonmetallic frame and connected to a high-frequency radio transmitter. When a particle of metal passes through the aperture, the electromagnetic field is disturbed under one coil, changing the output signal by a few microvolts. The output is used as an indicator that metal is present, so the product can be kicked off the line and the appropriate personnel can be alerted before it goes further down the line.
Most of these instruments use a limited number of frequencies (e.g., one or two simultaneously) to help ensure that any type, size or shape of metal can be detected anywhere inside both dry and conductive/magnetic or "wet" products. The goal has been to pick the best frequency to ensure 100% detection. Unfortunately, this is a compromise because there is no ideal frequency that can detect anything anywhere in any product. As a result, sensitivity is impacted, leading to unpleasant and costly escapes.
Many Metals Means Difficult Detection
It is widely understood that ferrous is the easiest metal to detect due to its magnetic properties. Magnets attract iron. An electromagnetic field reacts most when a ferrous metal is in it, and the lower the frequency the greater the reaction. (Remember picking up nails with a magnet as a child?)
Conversely, stainless steel, which contains only a small amount of ferrous metal, has little or no magnetic property. (Think back to when you tried to put refrigerator magnets on your new stainless steel appliance.) To find stainless steel with a metal detector requires running a high frequency because the high frequency field induces a current in the stainless steel, which creates a new field that interacts with the original field in the metal detector to create a signal.
While a logical conclusion is that the best metal detector would run one low frequency and one high frequency, unfortunately it's not that easy. Different sizes of the same metal have different magnetic and conductive reactions. Alloys of metals have different reactions too. And the shape, orientation and position of the metal can change the resulting signals in a metal detector.
What then is the "best" frequency for any metal detection application? The answer is: as many as you can get all at once!
More Is Better
This is the premise behind multiscan technology. With multiscan food metal detectors, you pick a set of up to five frequencies from 50 kHz to 1,000 kHz, and the technology scans through each frequency at a very rapid rate, effectively acting like five metal detectors in one.
Running five frequencies helps to get the machine close to ideal for any type of metal you might encounter. The result is that the probability of detection goes up exponentially and escapes disappear. Sensitivity is optimized because you also have the optimal frequency running for each type of metal of concern.
So maybe we should change our answer to the question "What is the 'best' frequency for a metal detector?" The answer: whichever one finds the contaminant.
Editor's note: You can learn more about multiscan technology in this white paper: Why Multiscanning Technology Improves Metal Detection and Food Safety