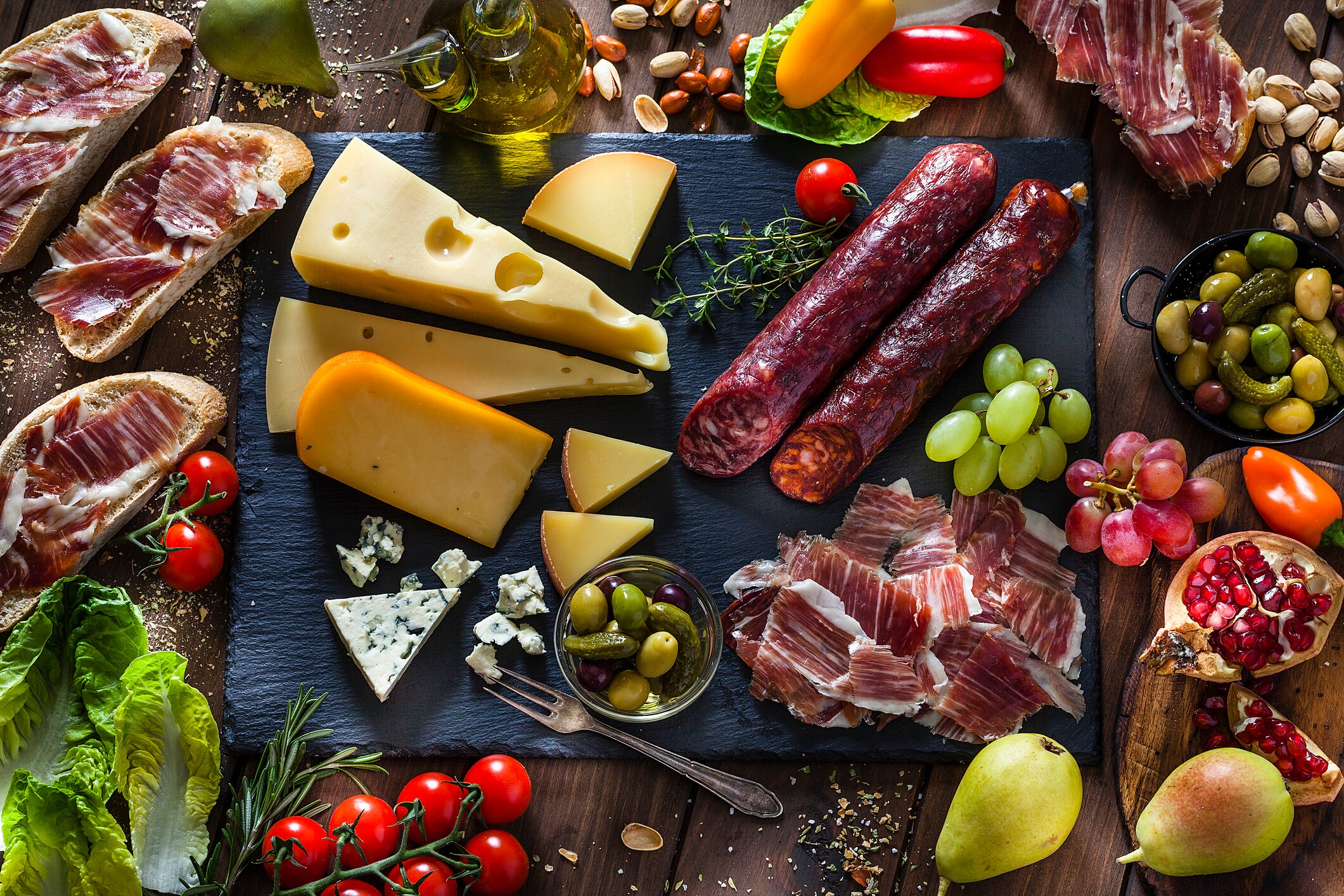 No, we are not describing a lovely charcuterie board.
Dairy products with high salt content (such as cheese and butter), marinated meat and seafood, and pickled vegetables and fruits contain high salt and moisture content — which presents a challenge to food processors referred to as product effect.
As part of their food safety and quality programs, food manufacturers utilize food weighing and product inspection equipment to help ensure consumers receive packaged foods free from physical contaminants, including metal ones. But, as the food moves throughout the processing and packaging facility, there is potential for metal object contamination. There is cutting and processing machinery that can become loose, break down and wear out. As a result, sometimes small pieces of machinery can end up in a product or package. Metal contaminants can also be accidentally introduced in the form of nuts, bolts and washers, or pieces that have broken off from mesh screens and filters.  Even metal from broken farm equipment can get lost in bulk raw materials and get carried unknowingly into the plant.
Most industrial food metal detectors use high frequency radio signals to detect the presence of metal in food products so they can be removed before being shipped.  However, products with high product effect — like those mentioned above — can cause false rejects leading to a reduction in manufacturing efficiency and profitability.
How Industrial Food Metal Detectors Work
Modern industrial metal detector technology utilizes multi-coil designs. Transmitter coils located in the center of the housing emit high frequency radio signal ranges from 50 kHz to 1000 kHz, and the receiver coils reside on both sides of this transmitter coil. The signals between the transmitter and receiver coils on either side are equal in strength; this is defined as a balanced system. When products or contaminants pass through the metal detector, the magnetic and/or conductive nature disturbs the signal on one side of the metal detector, causing the system to be out of balance. Depending on the signal strength, the metal detector will determine whether this is a product with metal contaminants, or simply the product itself.
Products that contain high salt, mineral, or moisture content such as meat and pickles, generate a significant product signal, which could be considered a contaminant by the metal detector and falsely rejected from the manufacturing line.
How to Overcome Product Effect
The ratio of the conductive and magnetic properties of a product is known as phase angle. Traditional metal detectors ignore a region around the phase angle of the product and consider the signals within this range to be the product signal. This process is known as "phasing out a product," or "phasing" for short. However, if the product effect is significant, smaller contaminants may not be detected, creating the risk of a contaminant escape and a potential consumer safety issue.
There is, however, signal processing software available to help overcome the detection challenge associated with the traditional phase out technology, especially for wet and conductive products. When utilized, the technology is able to 'learn' the sinusoidal conductive and magnetic product waveform and applies an additional sinusoidal wave with opposite phase to cancel out the product waveform. As a result, the product effect is significantly minimized, resulting in the metal detector's ability to easily detect contaminants that are smaller in size. For conductive products that contain high salt, mineral, and moisture content, using this technology can improve detection sensitivity 10–40%, depending on the product composition.
Learn More
We've outlined the details of this technology — including diagrams, and the contaminant test results comparison chart using Phasing and IXR — in our application note: Thermo Scientific Intellitrack XR (IXR) Signal Processing Software – Enhanced metal detector performance for conductive products.