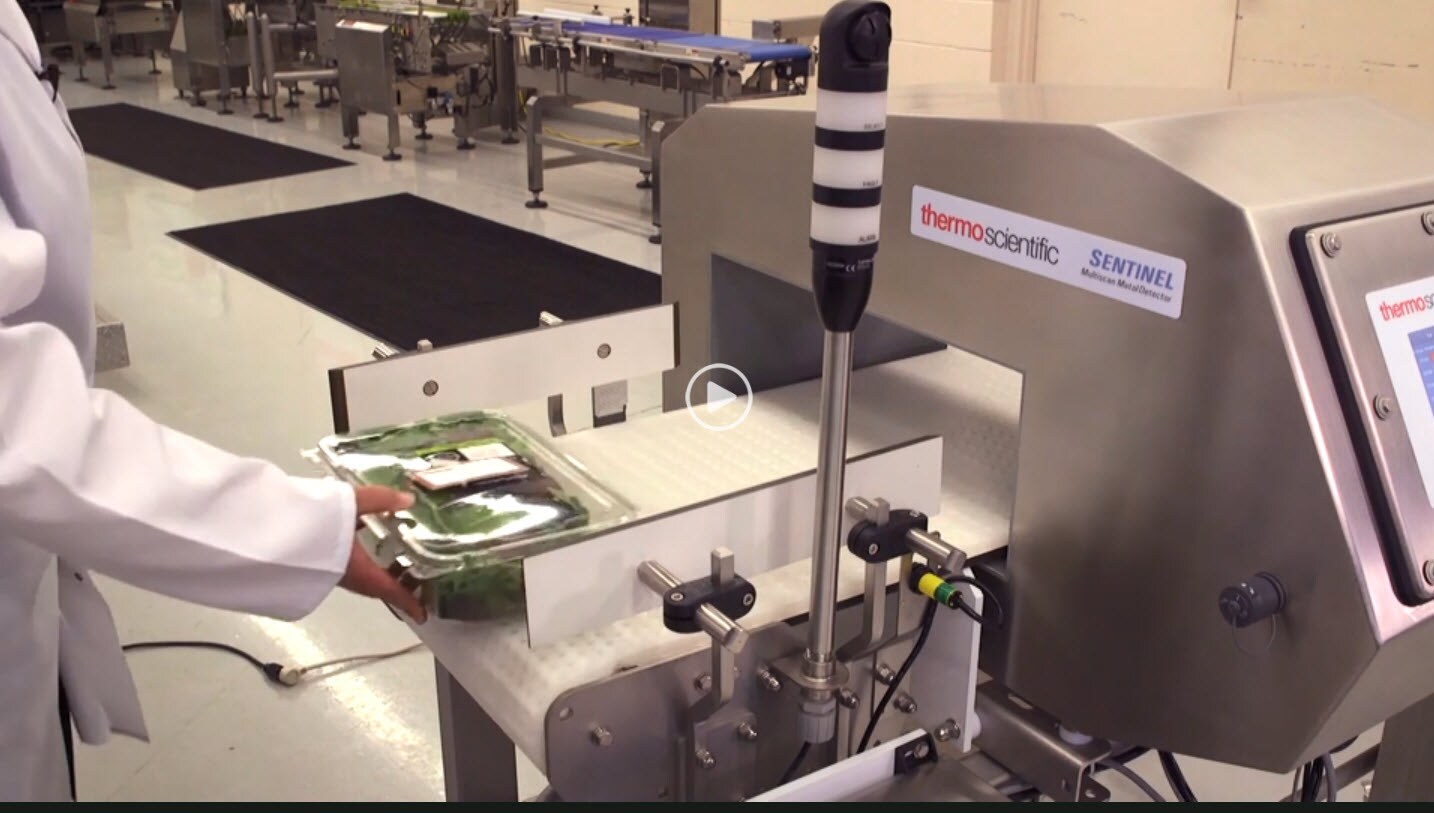 A product test is a controlled test of your own product on a manufacturer's equipment before you purchase. If you are a food manufacturer, you should make sure your vendor tests your product with its equipment before you sign the purchase papers. But just testing isn't enough.Make sure tests are conducted in an environment that simulates what the equipment and products will face on your processing line. For example, are your products frozen, wet, or hot?Then the vendor should make sure the testing process for the equipment incorporates these requirements. This is critical to helping to ensure the performance of their food metal detectors meets your expectations.
There are at least five things you should consider when testing products with a food metal detector:
Understand the orientation and presentation of the package. What are the package dimensions in the direction of flow? The head size should be two inches wider and taller than the package. This ensures enough clearance for the conveyor bed and any skewing of the package on the belt. If the product is measured incorrectly, the package won't fit the head size, and results will be invalid.
Check the temperature. Temperature changes the electromagnetic signal of the product. A hot product will be more conductive than an ambient or frozen product, which will change detection capability drastically.
Match product conditions, like pitch and speed. Matching pitch and speed allows the operator to understand the total amount of signal in the detector at any time.
Perform metal tests in several locations. Placement of metal on the package is critical. Testing should be performed in multiple locations on the package, including the center of the aperture. That location is the weakest detection point because it is the farthest away from the metal detector coils. A thorough assessment includes tests on leading, trailing, absolute center, and sides to help ensure detection anywhere in the package.
Document test results. The smallest metal detected should be noted in a formal report.
This rigorous process doesn't always guarantee that all manufacturing food-safety requirements will be met. This testing method still only provides an estimate, because it is almost impossible to replicate all production conditions or plan for unexpected issues. However, this is a good method to help ensure the equipment lives up to realistic expectations.


Editor's note: If you would like to see how Thermo Fisher Scientific food inspection and weighing equipment, including those equipped with new multiscan technology, tests customer products, watch this video: How we complete a product test for customers (scroll down the page).