Editorial notes from David Bourdon, Ph. D., Sr. R&D Manager & Immunoassay Strategy Lead
Founded in 1995, Luminex™ Corporation and their proprietary multiplexed technology was one of the first game-changing technologies to disrupt the immunoassay space over the past decade. Complex protein quant studies that once took scientists weeks or months to complete (if they had enough sample) can now be performed in a single afternoon. Not only does this technology save on sample consumption and hands-on time, but it also makes comparing concentration levels of analytes a reality without the inherent need for housekeeping protein "loading controls" that once plagued enormous multi-target western blotting or multi-plate ELISA runs. Any of us who spent significant time performing immunoassays in grad school or during a postdoc, can now look back fondly on Luminex technology thinking "if I had only been able to use that technology back then…I could had shaved a lot of time off that training period". In this blog article below, my colleague Risë (pronounced "Reesa") Kwake introduces us to the Luminex multiplexed technology built-into our Invitrogen™ multiplexed immunoassay platform. Risë has a MS in Biotechnology and is a technical QC and project manager at Thermo Fisher Scientific. With a keen interest in technological advancements within life sciences research, Risë shares the passion of all of our colleagues for helping make the world healthier, cleaner, and safer.
——————————————————————————————————————————————————————————————————————————————————————————
The human immune system (and that of other mammals) is comprised of networks of secreted proteins including cytokines, chemokines, and growth factors all critical to the coordinated defense against foreign invaders and disease. Measuring discrete concentrations of these individual extracellular signaling proteins in the backdrop of the complex serum proteome has aided in the discovery of disease-relevant biomarkers and novel drug targets. However, the biology and complex interactions of these proteins in health and disease can only be appreciated when they are evaluated collectively, rather than in isolation. Often, for example, the expression levels of cytokines or chemokines within a pathway [in relation to each other] is far more relevant than absolute levels of individual proteins.
Scientists detect these important biological proteins using well-established techniques such as western blotting, yet this application is qualitative. For quantitative protein detection, the enzyme-linked immunosorbent assay (ELISA) has been a gold standard method since first introduced in the early 1970s. Utilizing two distinct epitope binding antibodies 'sandwiched' between the antigen, ELISAs achieve protein quant with specificity and sensitivity. Building upon the 'sandwich' ELISA concept, several antibody-based assay platforms have been developed as multiplex alternatives to ELISA. The most common and well-established format for such multiplex assays utilizes antibody-conjugated microspheres ('beads') from Luminex™ Corporation. The xMAP™ (multi-analyte profiling) technology from Luminex has become a powerful and cost-effective tool for the simultaneous measurement of multiple analytes in samples with limited volumes.
Invitrogen™ multiplex immunoassays utilize Luminex xMAP technology to combine the efficiency of multiplexing with the accuracy, sensitivity, reproducibility, and simplicity of ELISA. The unique multiplexing capabilities of the Luminex assays are based upon the use of magnetic microspheres that have been internally dyed with red and infrared fluorophores of differing intensities. Each bead is given a unique number, or 'bead region', allowing differentiation of one bead from another. Individual bead sets are coated with a capture antibody qualified for one specific analyte. The captured analyte from a sample is detected using an analyte-specific biotinylated antibody that binds to the appropriate epitope of the immobilized analyte, plus streptavidin-conjugated R-phycoerythrin (SA-RPE). Beads coated with different antibodies can be mixed in the same assay, utilizing a 96-well microplate format. Upon completion of the sandwich immunoassay, the magnetic beads are measured using a Luminex™ detection system: Luminex™ 100/200™, MAGPIX™, or FLEXMAP 3D™ systems. The instrument uses xPONENT™ software to differentiate bead color, for the specific analyte, and RPE fluorescence intensity to quantify the analyte capture to the bead (Figure 1).
Luminex™ instruments use either light-emitting diodes (LEDs) for excitation of each fluorescent bead combined with a CCD camera for bead and analyte detection, or a flow-based detection system using a red and green laser. High-speed digital signal processors are used to interrogate the data. As each antibody-coated bead is individually identifiable for a specific analyte, multiple beads can be combined to simultaneously measure the levels of up to 500 targets for nucleic acid and typically no more than 50 targets for proteins due to biological interference in a single sample.
The newest member of our extensive multiplex immunoassay portfolio is the Invitrogen™ Human Cytokine 35-Plex Magnetic Multiplex Kit, profiling 35 different proteins in just 25 uL of serum, plasma, or tissue culture supernatant in about 4 hours and is manufactured at our own ISO 13485–certified facility ensuring reliability, quality, and rigorous validation.
The multiplex assays for the Luminex platform are easy to set up and run, using a procedure that is very similar to an ELISA. If you are new to Luminex xMAP technology or are using assays for the Luminex platform for the first time, we have a team of dedicated Field Application Scientists (FAS) ready to help. Our FASs come to your lab to guide your efforts running Luminex assays and using Luminex instruments and software. Contact LuminexFAS@thermofisher.com to request your personal consultation today.
Coming soon, don't miss our upcoming virtual event: Exploring the Cell: Advances in Cell Analysis and Protein Workflows, featuring a webinar on June 28, 2016 on "The power of multiplexing with Luminex™ technology presented by David Bourdon, PhD. Register now!
Visit www.thermofisher.com/luminex to see our entire portfolio offering.
_______________________________________________________________________________________________________________________________________________________________________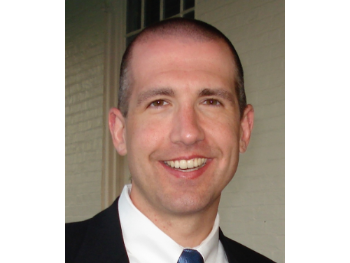 David's Ph.D. and postdoctoral work focused on the study of G protein-coupled receptor pharmacology and thrombosis. Following his academic training, he led Luminex®-based multiplexed immunoassay platform development efforts at a Luminex® partnering company. In 2009, David joined Thermo Fisher Scientific (formerly Life Technologies) as a senior scientist working on the development of novel immunoassay platforms (e.g., ProtoPlex™ Immune Response Assay). Working on next-gen immunoassay technologies, David is interested in working with translational investigators and key opinion leaders to identify serum-based biomarkers in cancer, autoimmunity, and inflammation. Beyond his R&D responsibilities, David is dedicated to platform strategy and the Thermo Fisher Scientific antibody content roadmap.
For Research Use Only. Not for use in diagnostic procedures. © 2016 Thermo Fisher Scientific Inc. All rights reserved. All trademarks are the property of Thermo Fisher Scientific and its subsidiaries unless otherwise specified. Luminex is a registered trademark of Luminex Corporation.